Halal Certification Services (EU) Participating In Anuga Food And Beverages Fair In Cologne, Germany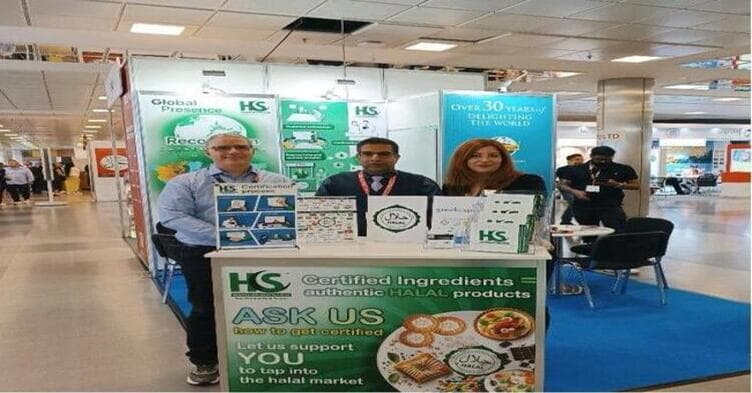 HCS (EU) is a leading halal certification services provider, offering a comprehensive range of services to help businesses of all sizes achieve halal certification. We are pleased to announce that we will be participating in the upcoming Anuga food and beverages fair in Cologne, Germany. This is one of the world's leading food and beverage trade shows, and we are excited to have the opportunity to showcase our services to a global audience.
What is halal certification?
Halal certification is a process that ensures that a product or service meets the requirements of Islamic dietary law. Halal products are those that are permissible to consume or use. Halal certification is important for businesses that want to sell their products to consumers looking for halal products, as it provides them with the assurance that the products are authentically halal.
Why is HCS (EU) the best choice for halal certification?
HCS (EU) is a trusted and accredited halal certification provider. We offer a wide range of services to meet the needs of businesses of all sizes, and we have a team of experienced and qualified auditors who can help you achieve halal certification efficiently and effectively.
What are the benefits of halal certification?
There are many benefits to halal certification, including:
⦁ Comprehensive services: We offer a wide range of halal certification services, including gap analysis, training, auditing, and certification. This means that we can help you with every step of the halal certification process.
⦁ Experienced and qualified auditors: Our auditors are experienced and qualified in halal requirements and best practices. They will work closely with you to ensure that your products and facilities meet all of the necessary halal standards. Our auditors are locally based and speak multiple languages.
⦁ Fast and efficient process: We offer a fast and efficient halal certification process. We understand that halal certification is important to your business, so we will work with you to expedite the process and get your products certified as quickly as possible (within 4 – 6 weeks).
⦁ Cost-effective pricing: We offer competitive pricing for our halal certification services. We understand that halal certification is an investment, so we work to make our services as affordable as possible for our clients.
Why should you visit HCS (EU) at Anuga 2023?
If you are interested in learning more about halal certification or achieving halal certification for your business, we encourage you to visit Halal Certification Services (EU) at Anuga 2023 Hall # 2, Passage 2/4 No: 022 . Our team of experts will be happy to answer your questions and provide you with more information about our services.
Here are some of the things you can expect to learn from us at Anuga 2023:
⦁ The benefits of halal certification for businesses of all sizes
⦁ The different types of halal certification available
⦁ The steps involved in achieving halal certification
⦁ How HCS (EU) can help you achieve halal certification
⦁ The latest trends in the halal food and beverage industry
⦁ How to tap into the growing Muslim consumer market
We will also be offering a variety of special discounts and promotions to businesses that visit our booth at Anuga 2023.
We look forward to seeing you at Anuga 2023!
Booth number: 2/4 No: 022
Date:October 7-11, 2023
anuga food fair
Location:Koelnmesse, Cologne, Germany